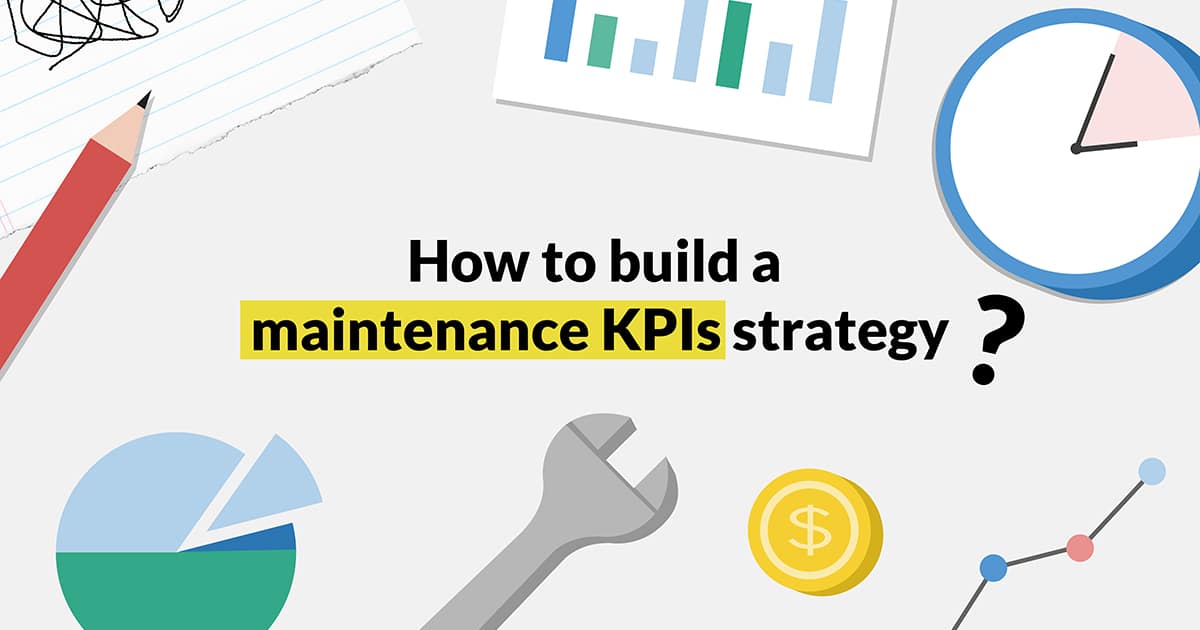 How important is it for your maintenance team to have a benchmark and KPIs strategy? 
According to a recent LinkedIn poll, 80% of Maintenance Leaders believed that there is no such thing as too much data when it comes to managing a fleet. And yet, in an increasingly digital landscape, there is such a thing as too much data if that data isn't set up to be parsed correctly. Data collection for the sake of data collection can have disastrous consequences for even the most productive maintenance team. That is where maintenance benchmarks and KPIs come in. Because using the right KPIs and benchmarks can help cut through the noise and drive better decision-making.  Many of us who work in the maintenance space believe in creating a culture of continuous improvement. When things are good or improving, it's an opportunity to ask: how can we get even better? KPIs are essential to building this mindset. Let's explore a framework for building metrics. 
What's the difference between a benchmark and a KPI in a maintenance context?
Benchmarks are data points used to evaluate by comparison with a standard. Some managers select a competitor or what is considered to be the industry's best. Others may choose to benchmark their own performance over time. Benchmarks cannot be quantified unless the performance is measured and the improvements are tracked.
KPIs are an indicator of performance. When selected properly, your KPIs should be supportive metrics that measure the health of a team's performance over a period of time. When KPIs are below expected thresholds, it should be a trigger for deeper analysis to identify a problem and an attempt at a solution.
Benchmarks and KPIs should work together in symbiosis toward your long-term business goals. Both can be used to chart the course between the present level of performance and the next desired benchmark goal.
Choosing the Right KPIs
There is no singular way to measure the performance of a maintenance team. No one metric to rule them all. It takes different angles to get a clear line of sight. Similarly, there isn't a boilerplate answer to the question: "Which KPIs should I use to track my maintenance"?The answer as usual is: it depends. For example, the right KPIs for your organization will depend on your unique capabilities, characteristics, and competitive context.
That said, all aspects of maintenance are interdependent, and therefore all metrics should work in conjunction towards long-term economic goals. To repurpose the words of Steve Jobs, making things simple is hard work. This becomes especially true when selecting the right KPIs for your maintenance operation.
When you do select your KPIs, make sure they pass through they pass the HAATT test:
Helpful when making decisions
Agreed upon by all stakeholders
Applied to clean, accurate data
Timely, accurate, and actionable
Tied to long-term, North Star business goals
If your KPI doesn't pass each of the above criteria, it will just add noise.  For a few ideas on commonly used KPIs, check our article 4 benchmarks for your maintenance process. From here, the maintenance team should define and agree upon a few more questions related to each KPI. Next, let's explore the right questions to ask to define success.
Questions to ask about each of your KPIs
To validate each KPI, step through, and answer each of these questions. Ensure that each team member that comes into contact with the KPI answers these questions:
What do success and failure look like for each KPI?
How often will you check in on your KPI?
How will you make sure you interpret results correctly?
Who is responsible for the outcome of this KPI?
What are the potential risks or weaknesses with your KPI?